Soft, romantic, and beautifully in love. Its the kind of thing you read in storybooks and grow up dreaming about. The lovely smell of roses, hearts skipping, and words of I's Love's and You's. It's classic Tuyet & Huy. They exchanged vows at the prestigious gardens of Torrey Pine's Hilton while everyone watched in awe. Their wedding was gilded with gold and sweet blushes and glowed at nightfall. Tuyet elegantly enchanted through the day with a floating soft veil and Huy was as charming as ever. Best part, this is only the beginning. They will grow old together and fall more deeply in love each day.
Amazing job to this dream team:
Venue: Hilton La Jolla Torrey Pines
Photobooth: Mr Photobox
Videography: Blue Tiger Films
Dj & Entertainment: The Vietnamese DJ
Wedding Coordinator: Melinda Gowe
Make up: Beauty by Stacey
Ceremony Arch: Arc de Belle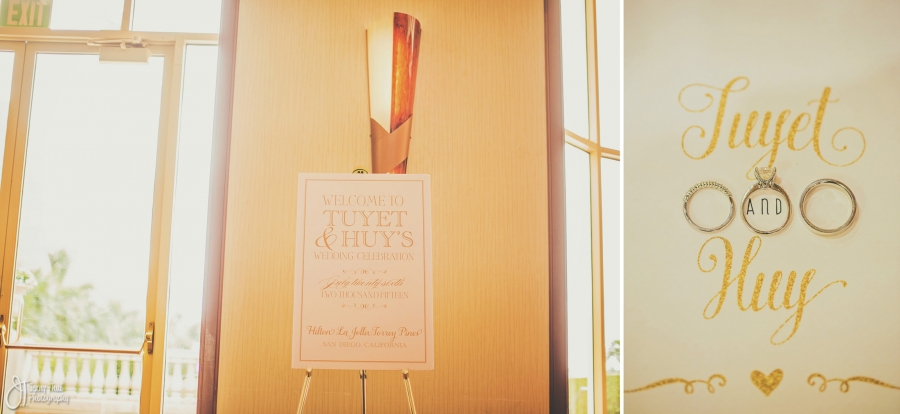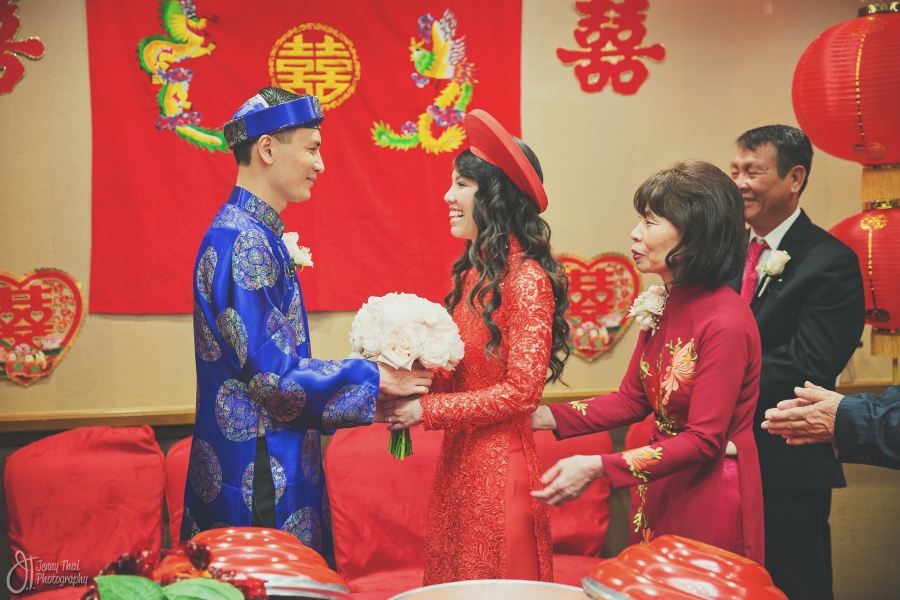 I love how they look at each other



You only wear a veil once, so lets use it!


Rose Gold Sunlight Kiss


































Duy the Dj kept the crowd entertained all night!






Handmade giant paper roses by Mr Photobox Photobooth!