Happy 2017!
Its been a quite a journey of twists and turns for Jackie & Khanh. He was never her type or intention and yet he pursued her until her heart was eventually won over. After all, love works in mysterious ways. Jackie may be strong and polished on the outside, but sometimes a girl just wants someone who can treat her like his princess… to protect and love her like she deserves. I love that they make each other better: Jackie's strong morals and faith and Khanh's kindness and silliness. Together, they're quite dynamic!
In 2016, Jackie made it her resolution to hike 42 times. Lucky for Khanh.. her goals became his, haha! They both really enjoy getting away from their chaotic lifestyle to enjoy the peaceful outdoors. It was no surprise we decided to go forth with Zion National Park's Angel's Landing hike for their engagement photos!  I was petrified I wouldn't survive going up with all my equipment, but it was one of the most exhilarating hikes ever. We helped each other in the scorching sun, chain climbs, and death dropping cliffs until we all made it up where the Angels landed 🙂 Immediately, they whipped out her clothes and make up and violah!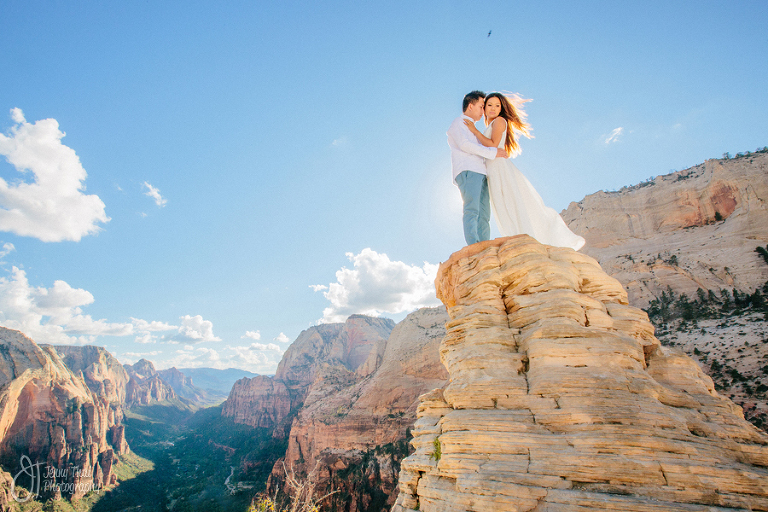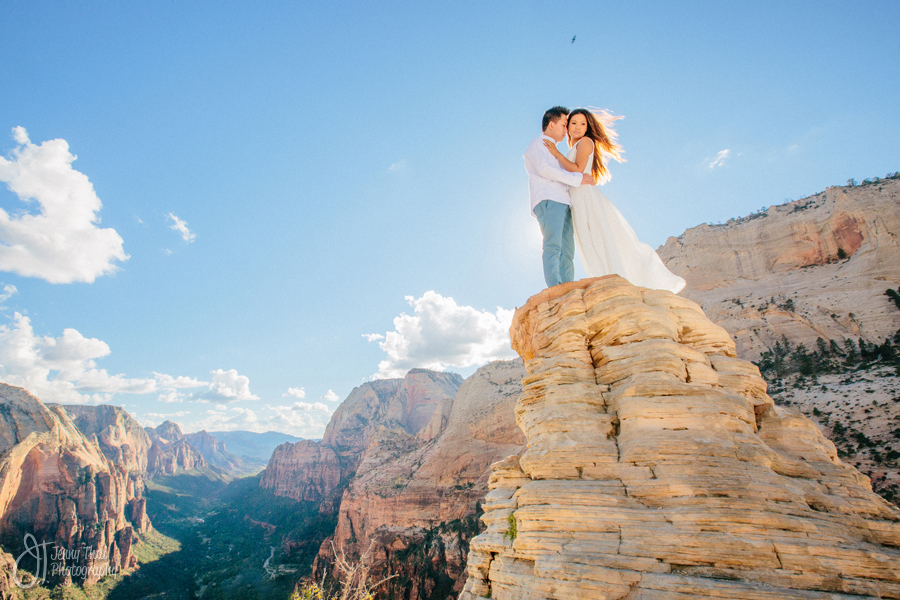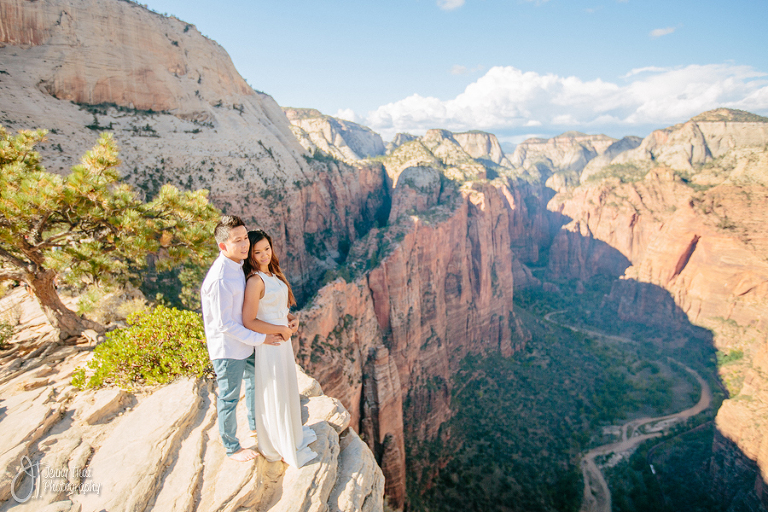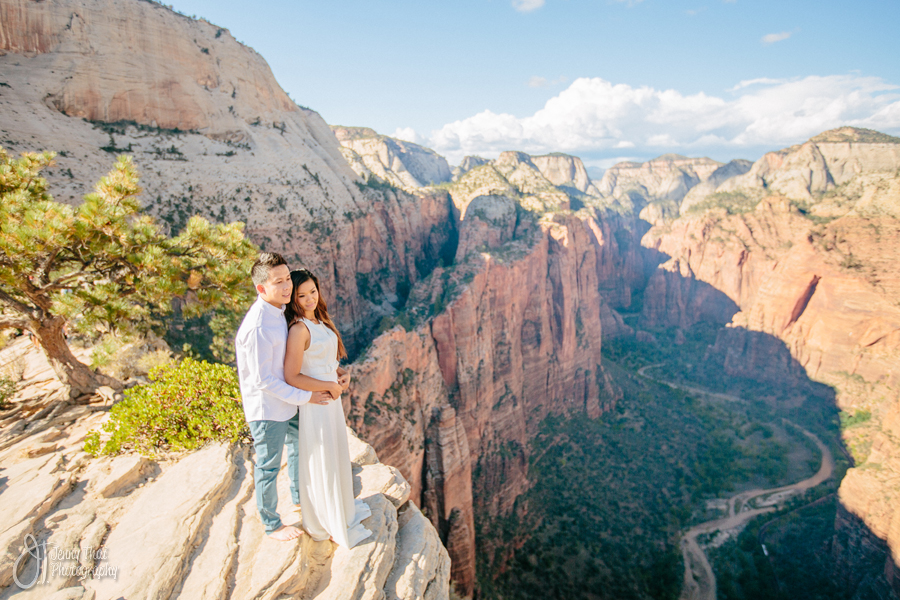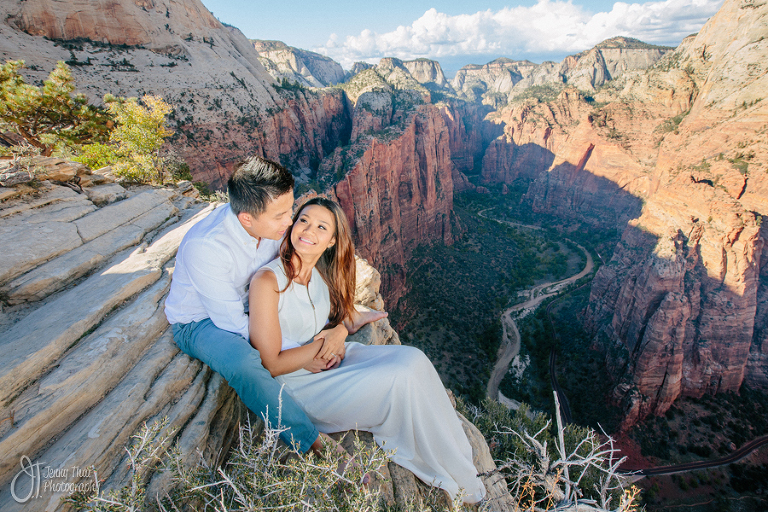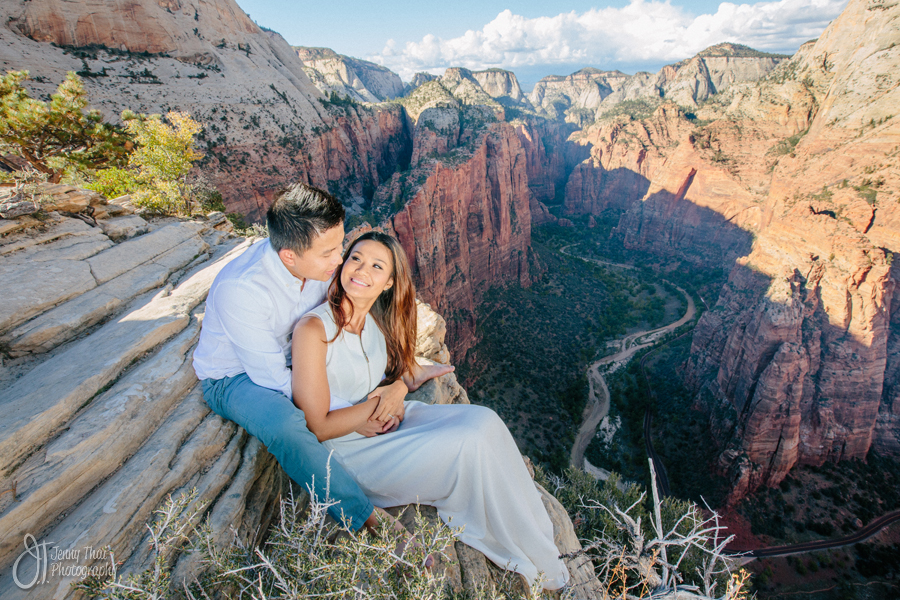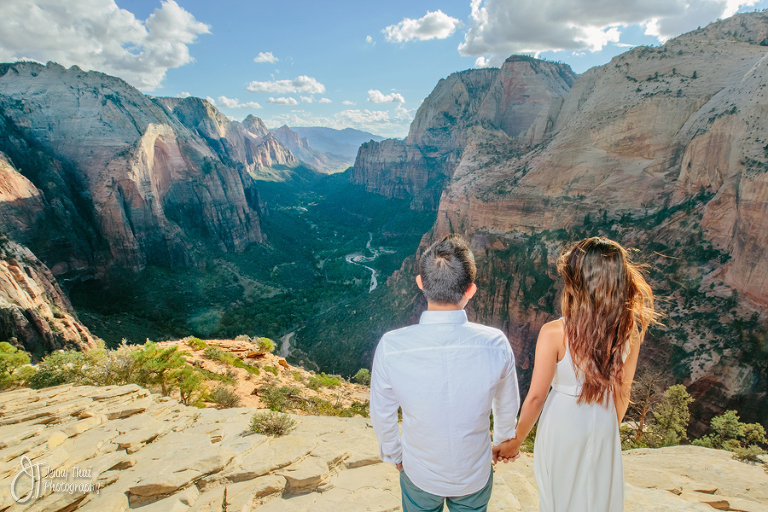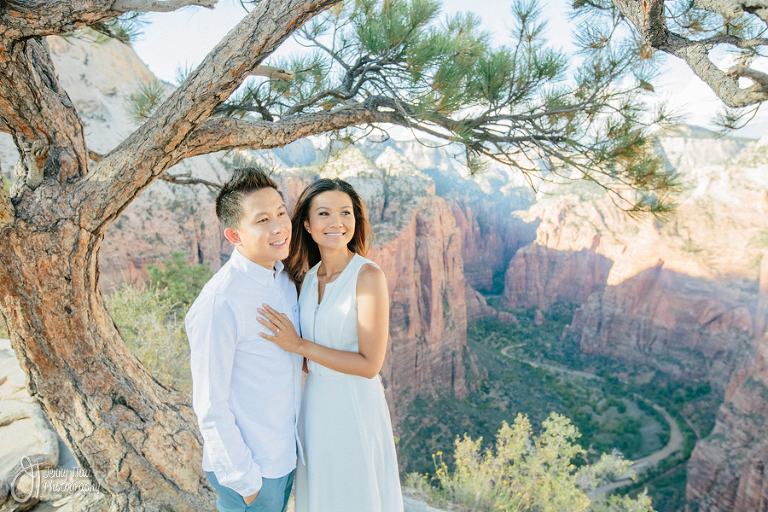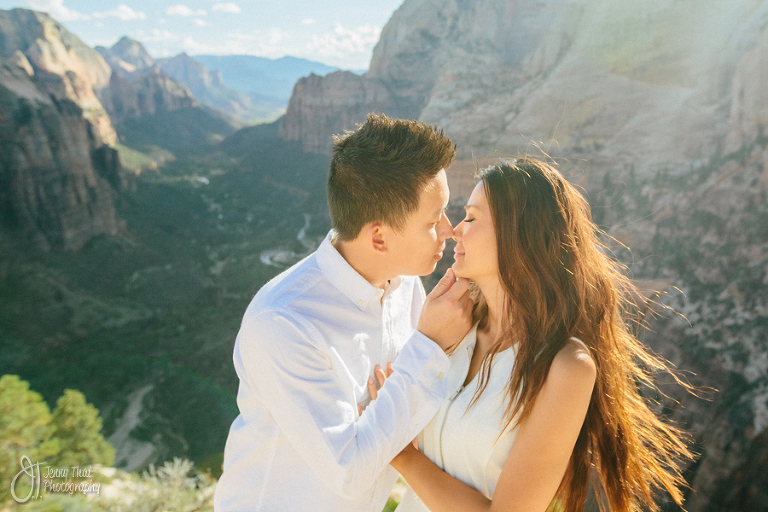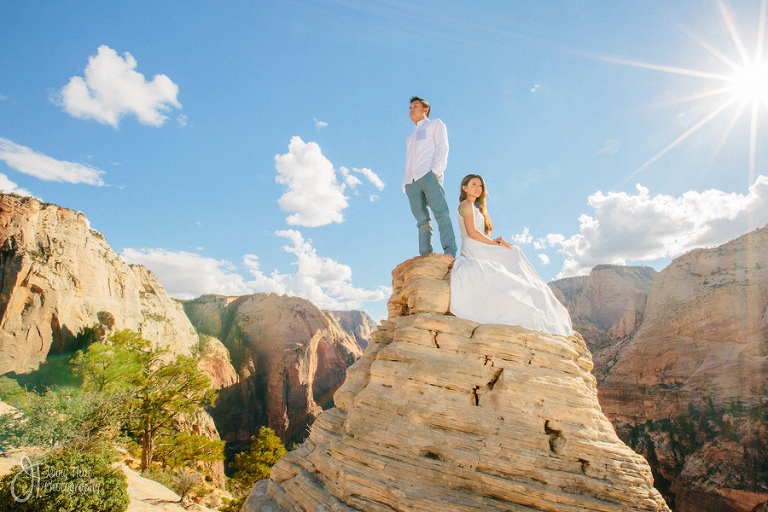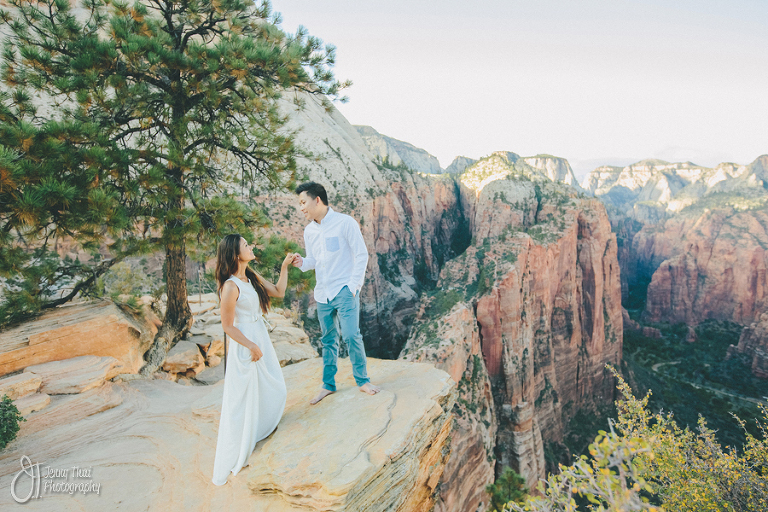 Continuing their engagement into the deep Narrows! It started pouring down during our hike, these two were troopers and rolled with it!